NEMO Modules
How to select the level of detail for your analyses
NEMO constantly analyzes all financial data from your company's value-added chain, including quotes, orders, deliveries and invoices. The level of detail for your analyses is based on the choice of NEMO modules you make: Do you want to start with intuitive analyses or immediately use AI-based forecasts as the foundation for your decisions?
Gain agility and flexibility
As a native cloud platform, NEMO offers you all benefits of our full cloud experience, regardless of the modules and services you're using. Changes to the product, optimizations and new functions are delivered directly in your cloud solution. Our biweekly development cycle ensures that you quickly benefit from the advantages of our development.
NEMO Basic
Simple and intuitive data analysis
In the BASIC module, you can use the service NEMO Focus to do spontaneous analyses in next to no time and reveal weak points in your data intuitively. Simple data filtering, detailed analyses and many other features help you stay on top of your data so that you can always react flexibly and put together reliable analyses.

How NEMO Basic advances you:
Analyze millions of data within seconds

Swiftly browse through huge data volumes

Save a lot of time

Instantly answer spontaneous questions

Ensure high data quality, transparency and a solid basis for reliable decisions.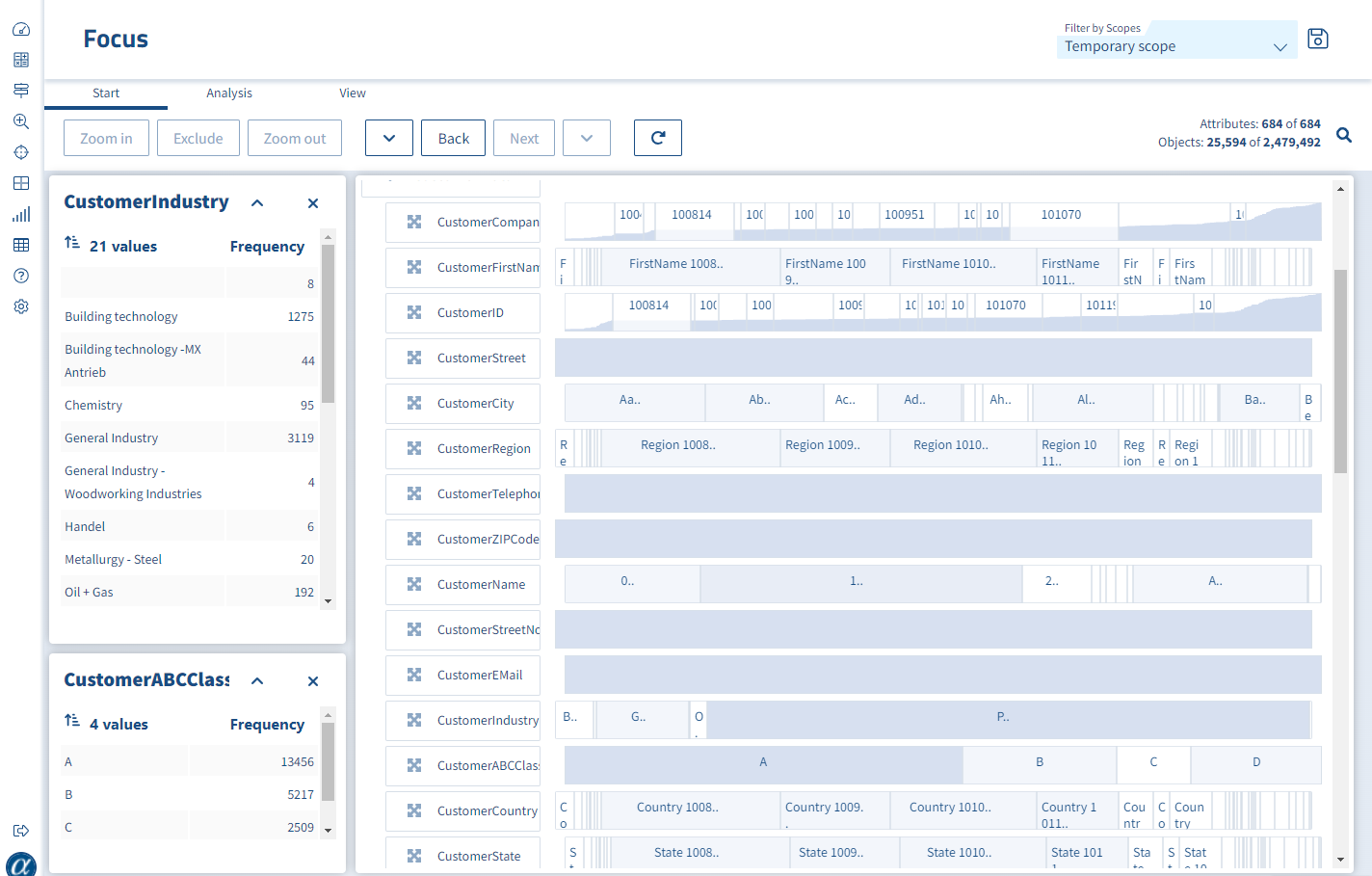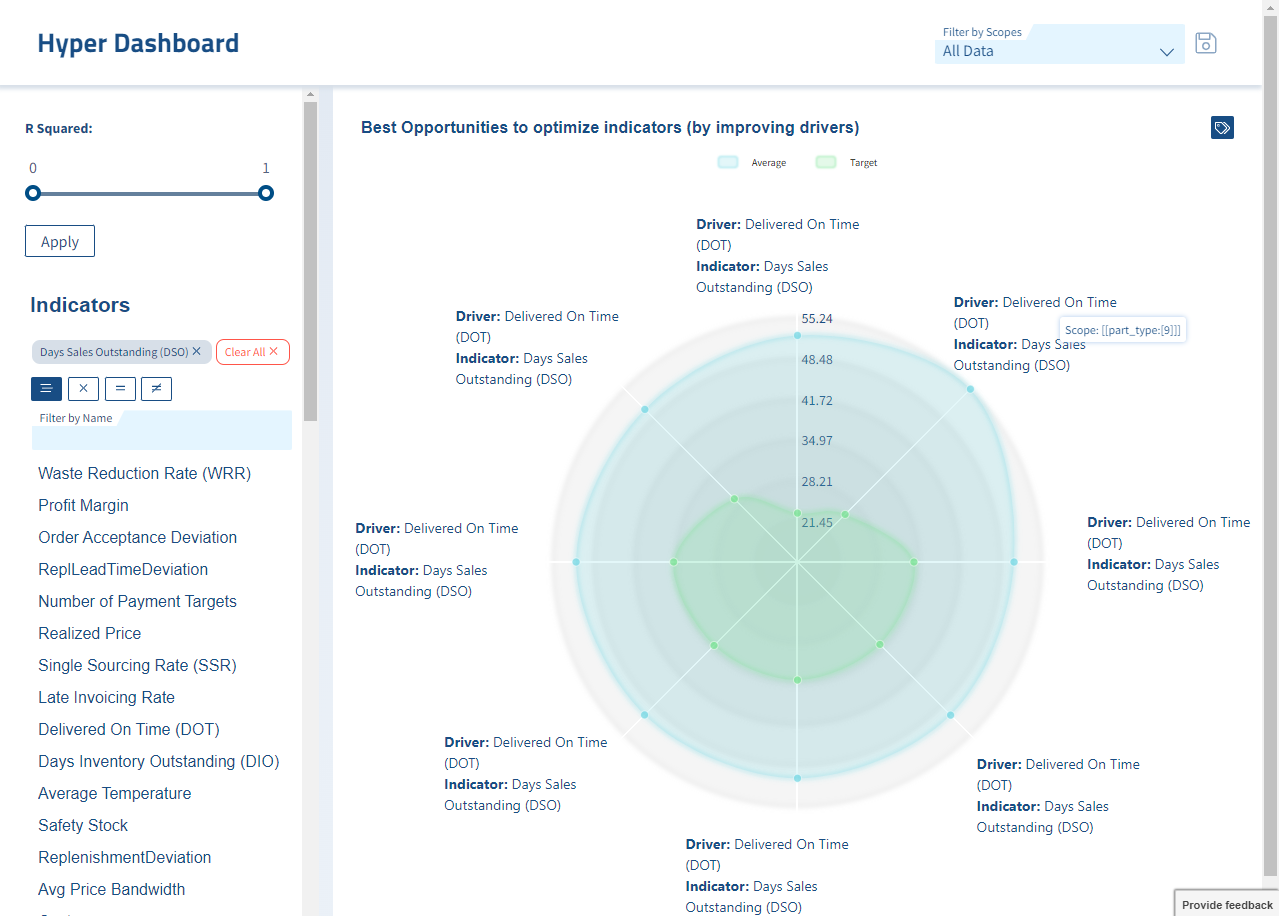 NEMO Advanced
AI-based forecasts and decision-making
NEMO Advanced uses AI methods to automatically determine patterns and irregularities in ERP data without any human interaction. This allows you to correlate classic managerial KPIs. NEMO Advanced calculates the factors influencing the KPIs and determines monetary optimization potential on the basis of the current assets.


What NEMO Advanced offers:
AI-based analysis of KPIs and their influential factors
Support in your decision-making processes and interpretation of KPIs and connections
Prioritization of fields of action and optimization approaches based on the monetary valuation of influential factors
Trend analyses and forecasts for KPIs
Create and adjust KPIs and metrics online
Use results to update the ERP information
NEMO ERP Template
Standardized access to ERP data
The NEMO ERP Template is the interface to the ERP system. It contains the necessary database tables and fields as well as metrics and KPIs developed specifically for NEMO. The NEMO ERP Template is currently only available for the proALPHA ERP system. Further ERP systems upon request.
How the NEMO ERP Template assists you:
Standardized data export from proALPHA
Many predefined KPIs and metrics
Easily add customer-specific fields and tables
Continuous provision of new metrics and KPIs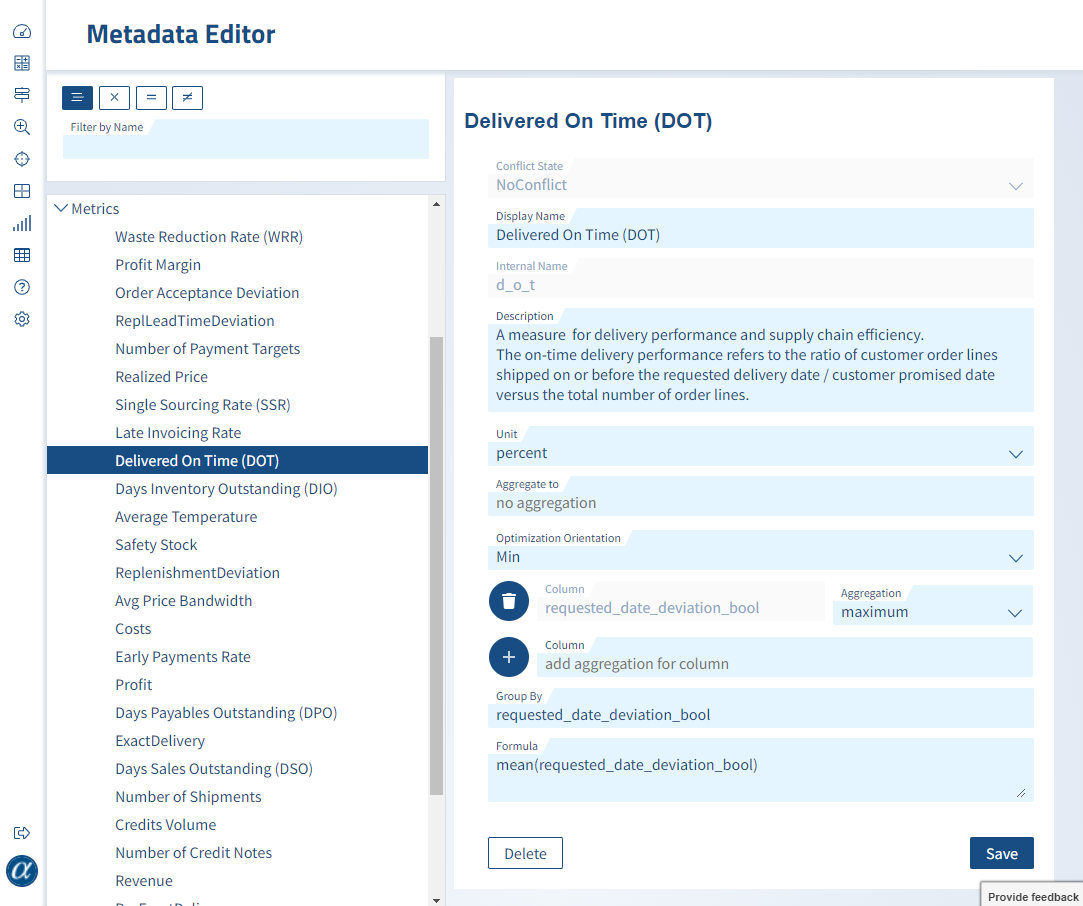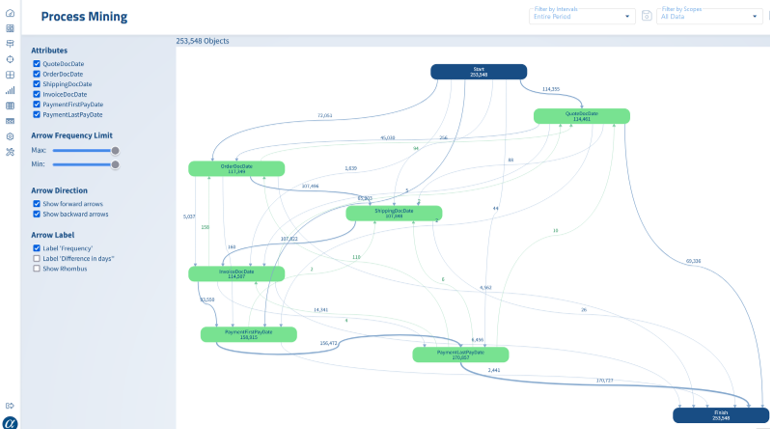 NEMO Process Viewer
Visualization of your business processes
Process mining methods are used to determine the actual processes within your company. You can use the NEMO Process Viewer to detect the relevant disturbances in your business processes.
What NEMO Process Viewer offers:
Structured overview of your ERP processes
Identification of process deviations, shadow processes and bottlenecks
Support in improving your business operations
Reduction of risks
Unique monetary valuation of the process disturbances
Have we sparked your interest?
Do you want to learn more about your options with NEMO? Your processes are as individual as our solution. We're happy to answer your questions, send you further information or call you back – no strings attached.

Just tell us what you want to discuss. We will get back to you as soon as possible.